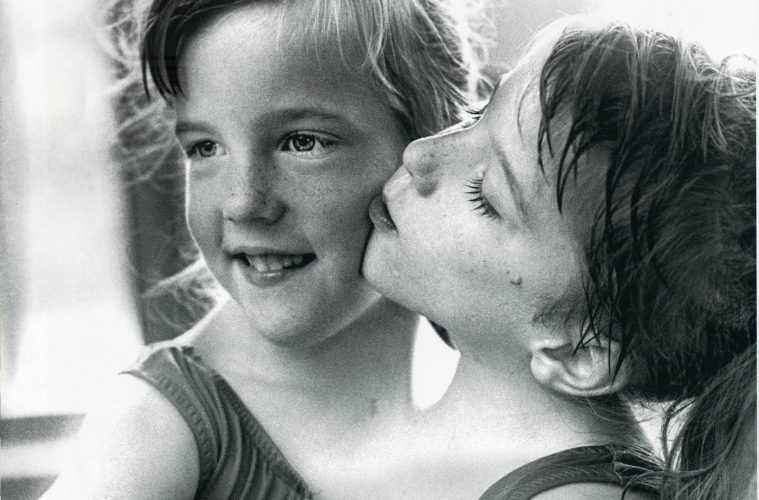 Arm Stretching Out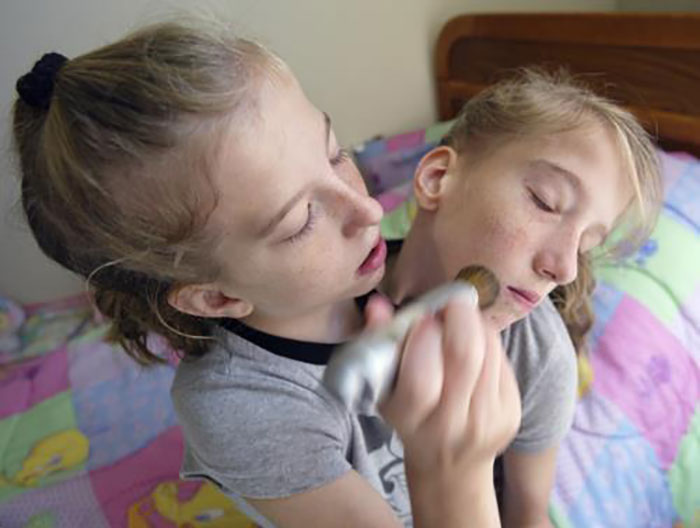 Not just that, the girls underwent several surgeries! The twins were born with a third underdeveloped arm branching out of their chest. In order to get it cut they had to come under the knife. The second time they underwent surgery was when they were only 12 years old. The surgery was done to mend their scoliosis (curvature of the spine). It was followed by another surgery that increased expansion of their chest cavity so that they do not find difficulty in breathing in future. Their unusual condition hampered not just their health but their social life too.
Unique Problems
Due to their uncommon body shape, they had to face some uncommon problems in their childhood. To learn standing up, crawling or walking is a difficult feat for every child but for the twins it was way more problematic as they had two minds working on one body that often crossed each other. Girls took 15 months to learn walking. They took little more time to learn other basic activities. Astonishingly, despite facing these problems the duo did not hold back from foraying into any activities. The result is that the girls today are well trained in riding a bike, running, swimming and even driving a car. The extraordinary twins did not know that a big opportunity was going to knock at their door.
Coming To Life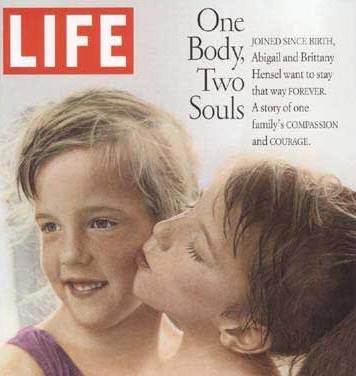 The twins became the cover girl of Life Magazine in 1996 at the age of 6. Their picture had the caption of "One Body, Two Soul".The Magazine shed light on their extraordinary life and challenges they meet every day. It documented the life journey of the twins. The magazine made them quite popular in their hometown and the world. But it was just the beginning of the fame they were going to have in future. Little did they know something very unexpected was on their way!
Appearance On Oprah Winfrey Show!
In the same year, the girls were going to witness another phenomenal moment. Winfrey Oprah got very interested in these twins. She wanted to know them personally, so she invited them to her show. The episode was a big hit and the girls became popular even more. It was all because of their popularity that the twins were called once again on the show. It was just a teaser of what was going to happen them in the future.
Conjoined Twins, Not Always Good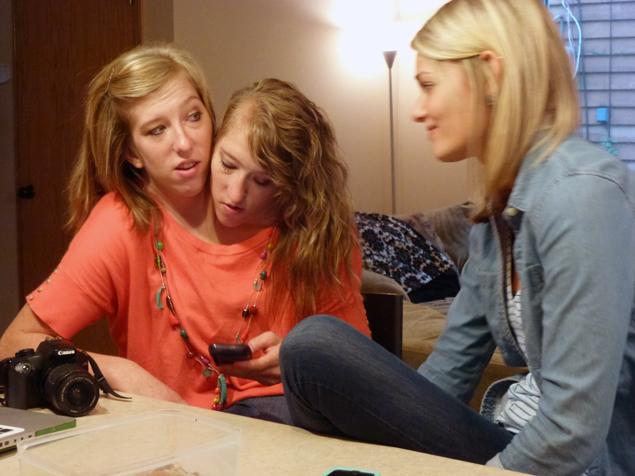 They are one other's best half in the real sense. The girls control each half of the body. Abby and Brittany control the one arm and leg of their body. So, in order to stand, walk and picking things up they need each other's support. Usually, it does not pose any problem to them but sometimes it gets really irking. There have been instances when Abby wanted to have a walk and Brittany preferred sitting on the couch. And sometimes, Brittany wanted to sleep early but Abby had no plans to go to bed. These differences made Abby demand something that was the least expected.
When Abby's Demand Hurt Britty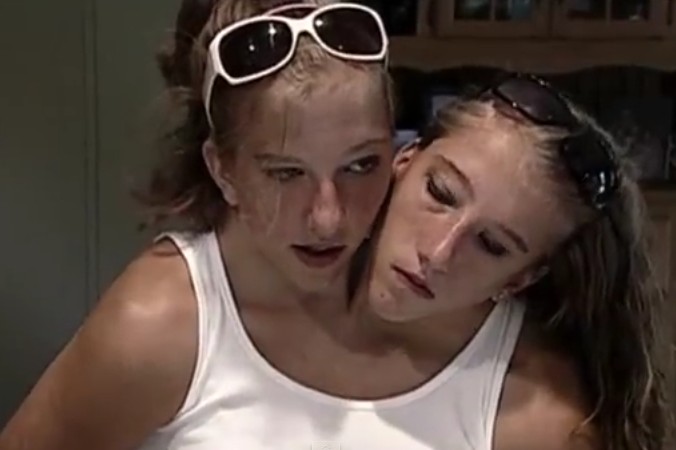 If we talk about the health then it is Brittany who has always been prone to several diseases. Brittany has the tendency of catching cold frequently and twice was she diagnosed with pneumonia. The ill condition of Brittany would also force Abby to stay on the bed the whole time. Once irked by this the agitated demanded surgical separation that used to make Brittany cry. But as they grew up Abby became more sensitive and understanding. She said "We never wish we were separated — because we would never be able to do all the things that we do now … like play softball, run and do sports."