At times, each one of us can need our alone space and time with ourselves. When we don't want to answer anyone about how we are or where we are. Happens with everyone. What if our loved one isn't among us and we think they're just having their alone time when actually they might be stuck in some unforeseen circumstances where they really need our help? Even a thought of it is frightening, isn't it?
Hannah Upp, a 33-year-old amazing person with a delightful nature and a generous heart. She has always been the one who can light up the room by her glowing smile and rest her charm could do for her. Hannah in her first appearance looked like a girl next door. One fine day, everything became serious for people around her when she herself had no clue about it.
A Passionate Educator
In 2013, a passionate educator, Hannah Upp's excitement was at its peak when she moved to St. Thomas in the U.S. Virgin Islands. Teaching was her forever dream which was now coming true as she was assigned the position of teacher's assistant. For her, that place was no less of a paradise. The Montessori school where Hannah was starting her career believed in a child-centered educational approach. She too was a follower of this trend of education and felt highly blessed to be working there. She was also sent to Oregon by the school for the summer to get certification so that she could lead her own class. 
Modern Mary Poppins
She was famous with the name, "a modern-day Mary Poppins" among her students since the very beginning of her classes on the island. Michael Bornn, the school principal always took parents to Hannah's classroom anytime they'd like to know about the school's teaching process. Michael used to introduce her to the parents saying, "she's one heck of an example. She's not just a Montessori teacher; she's a passionate Montessori teacher." Although Hannah was perfect with her job and her life was on the right way without any warning all of this was about to come to an end.
Disaster Strikes
Unlike most of us, Hannah's job was the best part of her day. September 6th, 2017 was an unfortunate day when Hurricane Irma smashed St. Thomas of the Virgin Islands, U.S. It was right before the start of the fourth year of her school session when she was all set to see her students again. Hannah along with her roommates rushed towards the laundry room of their apartment and stayed there the whole night and waited for the storm to pass.
A Frightful Night
The windows kept hitting inside out throughout the night and the electrical cable broke and fall on their roof due to the strong winds. The ladies were aware that they have to stick together and stay in the same place. It was a long night that looked never-ending at one point of time but as time passed and the daytime came, people started walking out of their homes. The night seemed like a nightmare unless they walked out of their building just to see the destruction that hurricane caused. 
Overnight Destruction
Over the period of one night, the whole island seemed different. The hurricane washed off several buildings with its strong winds. The roof of the city hospital was gone and many people were killed. Suzanne Carlson, a reporter from Daily News, interviewed residents who mourned, "This is it — St. Thomas is over." Hannah was in emotional stress like everyone else but she wasn't yet aware of the hurricane about to start in her brain within a span of a few days.
The Calm After The Storm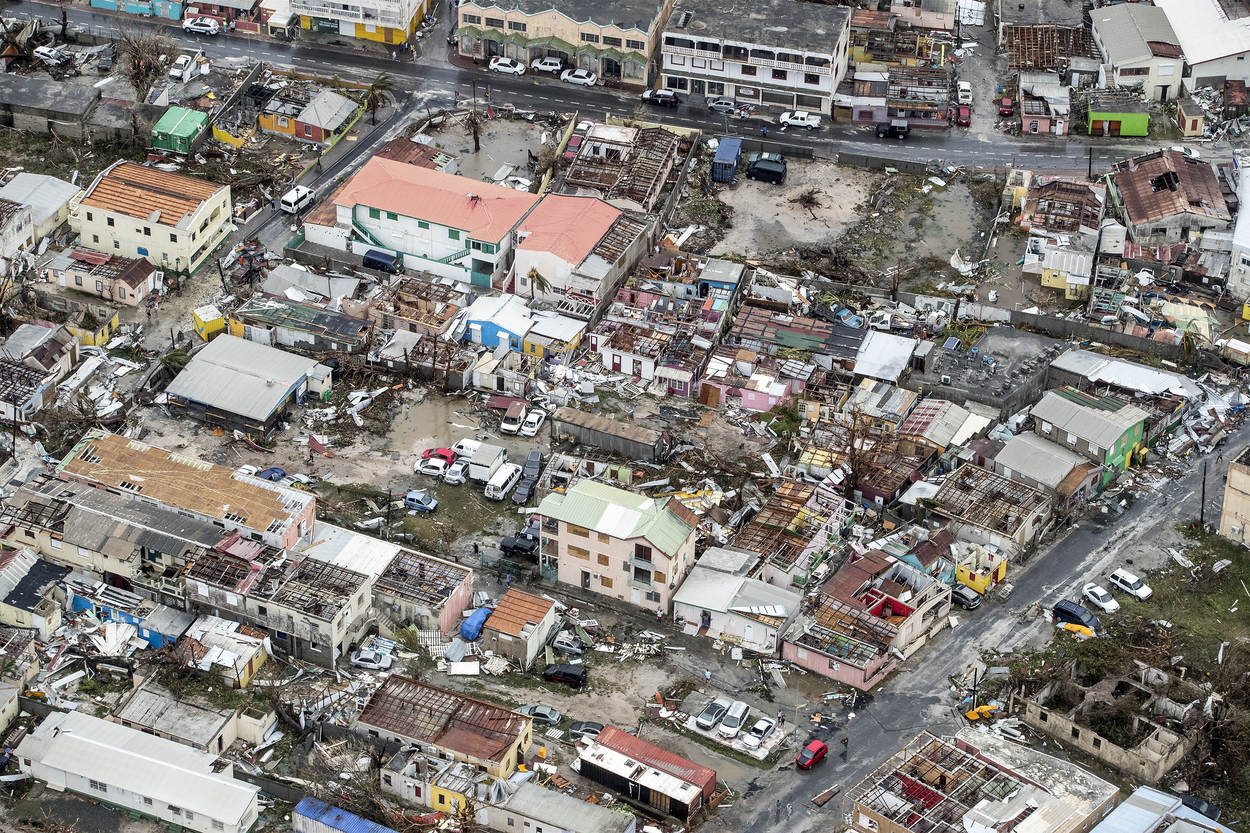 Hannah understood that its a severe situation. The first thing she did was to get in touch with her family and friends to tell them that she's safe and is doing fine, "I don't recognize anything," she said in a text message that she did to a known person. Although everyone took a breath of relief at that moment. What they didn't know was that this will be the last time they heard from Hannah.