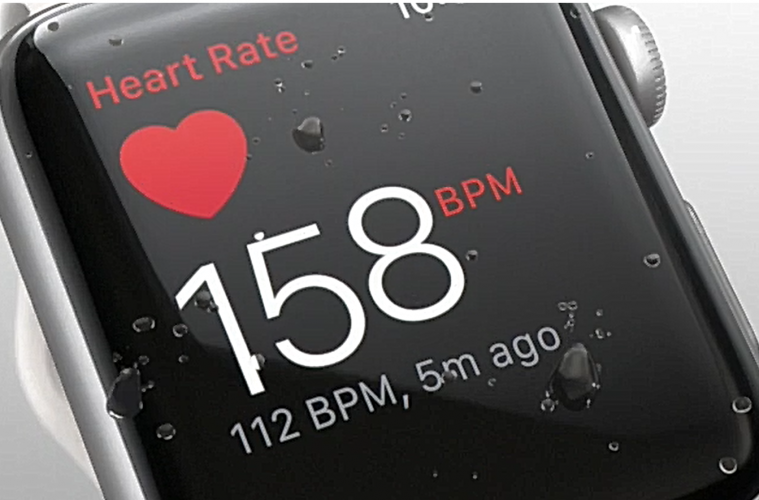 The all-new Apple watch series 3 is not only user-friendly but user caring too! We've all the reasons mentioned here. This watch is developed with the idea of providing a real-time information related to their health, with a special feature of alerting its owner as it shows the heartbeat pattern.
"Every week we receive incredible customer letters about how Apple Watch has affected their lives, including learning that they have AFib. These stories inspire us and we're determined to do more to help people understand their health. Working alongside the medical community, not only can we inform people of certain health conditions, we also hope to advance discoveries in heart science," stated Jeff Williams, Apple's COO.
"A regular heart rhythm has a familiar pattern, but when your heart beats irregularly it's called arrhythmia. That can cause problems, the most common form is AFIB, it affects tens of millions of people and is a leading cause of stroke,"  said Jeff Williams.
"Through the Apple Heart Study, Stanford Medicine faculty will explore how technology like Apple Watch's heart rate sensor can help usher in a new era of proactive health care central to our Precision Health approach. We're excited to work with Apple on this breakthrough heart study," mentioned Lloyd Minor, Dean of Stanford University School of Medicine.
Apple united with a startup, Cardiogram which helped the company to keep a track of irregular heartbeats. The University of California, San Francisco's study showed a 97 percent correctness in detecting any abnormality in heart rhythm.
Apple's representatives are hinting at their company's expansion plans towards the healthcare industry. The launch of this watch is possibly their first step.
If you are not yet convinced, then let us inform you that this watch is ahead of all the smartwatches available in the market at present. With this watch on your hand, you can receive calls right on the watch. You can even control your TV right from your watch nor you'll need your phone to go for running anymore as this watch will take care of it all for you.