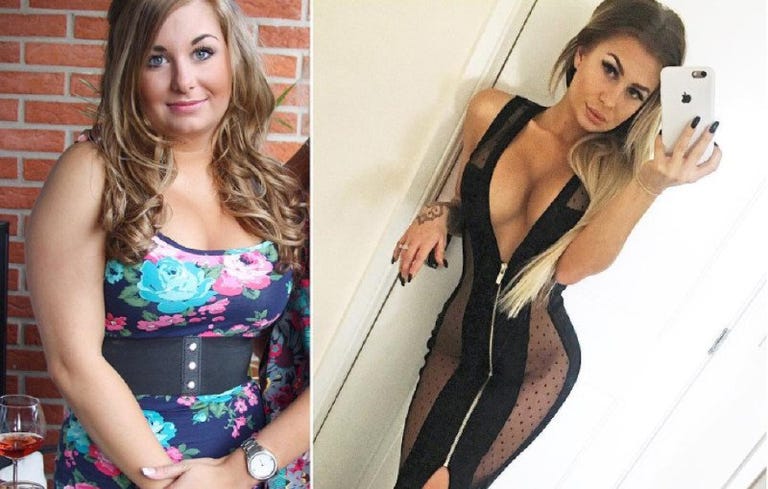 So, recently the popular fitness influencer Jelly Devote made use of her social media, that is, Instagram, to spread awareness regarding her before-and-after weight loss transformation with the help of a photo. You can see from the caption that back in the day when she was just 20 years old, her lifestyle was very different. She was just focusing on going out and getting drunk.
She was reminiscing about her past to remember that she"hated herself" and that she always felt unhappy which eventually lead to her very disruptive lifestyle where drinking alcohol was the main activity.  But things have changed and now Jelly has exchanged her champagne and alcoholic beverages for water and protein smoothies. She now feels that her life is now balanced and she weighs a lot lesser.
"I've never felt better," she captioned, "I have balance. I eat a doughnut followed by a salad. I don't drink alcohol often, I down my water, and most importantly I've gone from hating myself to loving myself."
The fitness influencer knows for a fact that she has lost a lot of weight but refuses to weigh herself. She never weighed herself back when she heavily drank as well. She is confident that her lifestyle change has given her a healthier and fulfilled life than the one she had before. "I've now been 'balanced' since the crazy party nights in Bali," she recaps, "And I'm feeling SO good again! Party life ain't for me!"
She feels way better now that there is little to no amount of alcohol in her body. Reducing alcohol intake can make you feel less bloated, you will sleep better, and even your skin will clear up. A glass or bottle of alcohol or beer equals to about 150 calories so you are bound to lose some weight if you cut down on it.
Jelly is a clear proof that when you dial down your alcohol consumption, you will surely discover that you are healthier and that you feel way better.